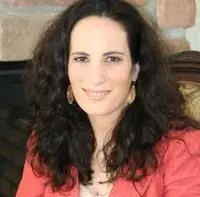 Personal Style
Therapy Style
Education/Credentials
Therapy Examples
Personal Style
My style is typically interactive and nonjudgmental. Honesty is extremely important in therapy. It is hard to be honest if you are worried about being judged. I don't shy away from helping you generate practical ways to resolve your problems once we have established what they are.

Regarding medications, I tend to be collaborative and discuss pros and cons carefully. I try to avoid making more than one change at a time.
Therapy Style
I have a background in a number of different styles of psychotherapy. This enables me to target psychotherapy to your specific situation. I am able to switch approaches if new problems arise.
Education/Credentials

Clinical Instructor, Yale University Psychiatry Department, 2010-2014
Psychiatric Residency, Yale University, 2010
MD, Albert Einstein College of Medicine, 2006
PhD in Astronomy & Astrophysics, University of California at Santa Cruz, 2006
AB, Princeton University, 1995

I am certified by the American Board of Psychiatry and Neurology and am a member of the American Psychiatric Association.
Therapy Examples
Here I describe typical courses of treatment so you can get a sense of how therapy with me tends to work. These examples are based on my general experiences providing psychotherapy. They are not based on any specific individuals. This is for privacy reasons.

"Lisa" came to treatment because she was feeling that her life was "going nowhere". She had a hard time making decisions. It became clear after some discussion that Lisa was being treated poorly at her workplace and in her relationships. Treatment focused on improving Lisa's self-confidence and willingness to speak up when she felt mistreated. She worked on improving her decision-making and identifying her personal limits. After just a few sessions, she had the confidence to apply for and obtain a new, better-paying and more rewarding job. She set limits with family members and with her husband. They responded by treating her with the respect she wanted. After a few months, her new busy schedule made it impossible for her to attend treatment. She felt confident she could carry on now that her life had some momentum in a direction that felt right to her.

"William" had a great deal of trouble at work. He was new to being a supervisor and would find himself frequently angry at his staff. They seemed to be incompetent and lazy. Therapy gave William the knowledge he needed of how to be an effective "trainer". He learned that he did have the power to provide his workers with incentives to be more productive and, frankly, less irritating. We also worked on mindfulness strategies to help him choose his responses rather than reacting on instinct. After a few months, William's work life was less stressful, his staff was more productive, and he decided to stay on in therapy to do some work on his family relationships.

"Yolanda" wanted help with her romantic relationships. She identified as bisexual but seemed to always pick "unavailable" men to fall in love with. We focused on understanding this pattern. We identified times when her partners would say or do things that made her anxious. She realized she had been perceiving this anxiety as attraction, when it was really a warning sign. Yolanda began to become very good at picking it up early when potential partners gave her these "mixed signals". After about a year of dating, she met a woman with whom she felt comfortable, supported, and challenged to be her "best self". Yolanda ended therapy when she was about 6 months into this relationship because she was planning to move to a new city with her partner.

"Jenny" and "James" had trouble with their relationship. Jenny felt James paid too much attention to his job and not enough to her. James felt Jenny was "too emotional" and seemed to "blow up" without warning. They came to therapy and immediately were able to have a calmer home life because they felt confident they had a "forum" to air their disagreements. Over time, they were able to identify how each had the power to get their relationship back on course when it "hit the rocks". James became more confident in reaching out to Jenny and others in his life. Jenny developed more patience and flexibility. They both learned to avoid taking out stress from the rest of their lives on each other.

"Hector" had always had trouble with motivation and staying organized. He had picked up a habit of both cigarette and marijuana smoking and was anxious in public or when meeting new people. Hector came to treatment and learned that he had ADHD, and that the anxiety was mostly due to the fact that he was chronically unable to do what was easy for other people, such as resist temptation or stick to a schedule or keep his thoughts in order. We worked on the ADHD symptoms with both medication and behavior changes, and Hector was soon feeling more competent and confident than he had ever felt. We then worked on helping him quit the cigarettes and marijuana. Once Hector had addressed these issues, most of his social anxiety disappeared. He was feeling well and came in once per month to receive medications and to work on less urgent issues that came up, such as ending his tendency to pull his hair when stressed, practicing how to get through difficult social situations, and figuring out a career path that would be a good fit for him.